Community Councils are often the beneficiaries of funding applications, but some have branched out into the role of funding provider, helping to resource and support other local organisations and good causes.
Often the money for these Community Council-run funds come from community benefit schemes associated with infrastructure projects such as windfarms, but Merchant City and Trongate Community Council in Glasgow has taken advantage of the city's popularity with film and television production companies to create their own Community Grants scheme.
The fund is financed by donations from productions companies as recompense for the disruption their filming causes to people living and working in Glasgow, and the Community Council has managed to raise almost £9000 in this way.
Niall McColl of Merchant City and Trongate Community Council has led on the development on the Community Grants scheme. The idea started in 2021 when the city played host to the production crews from two major motion pictures, Indiana Jones and the Dial of Destiny and the since-cancelled Batgirl.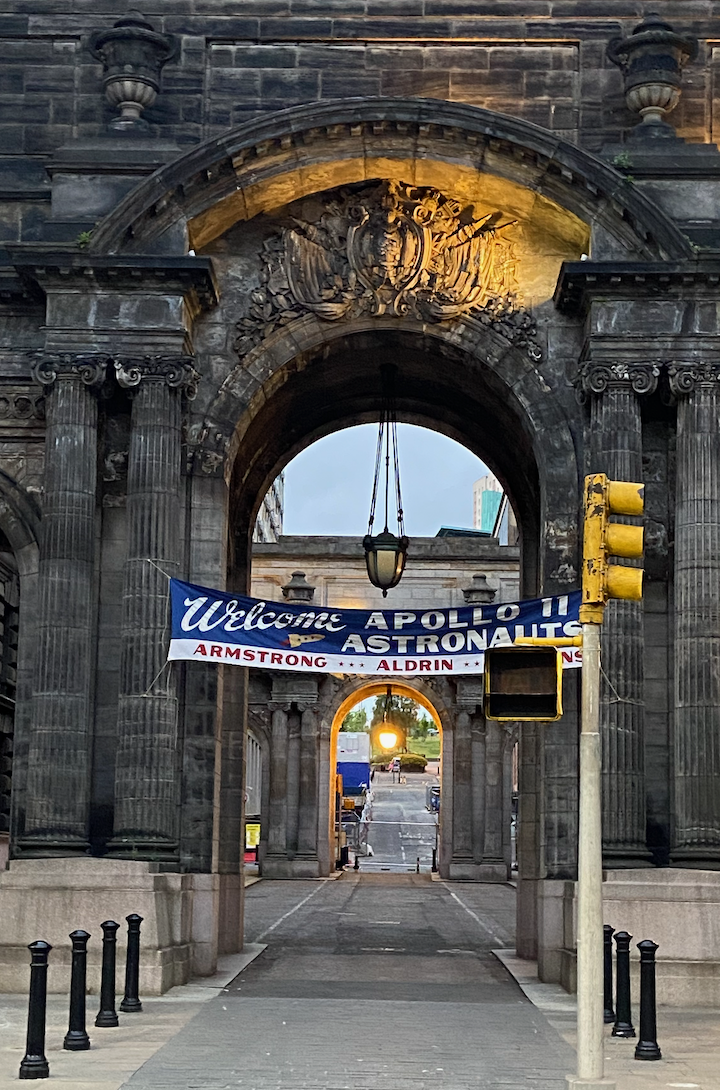 "We are delighted to welcome productions to the area, but they can cause no end of chaos, not just in the Merchant City. What really drove it for us was the inconvenience going on, because there were whole areas that you just couldn't get to – even sometimes getting to your own property was difficult.
"We suggested that the film companies might want to make a donation to give something back to the community, and that has now just become part and parcel of any movie or TV filming in the area. Any time a production company wants to close a road or use a property, they have to let the council know, who in turn inform the Community Council."
Niall looked at similar schemes across Scotland to see how other Community Councils have established and run their own funds and developed their own proposal from the good practice that he found.
Eligible projects must benefit residents within the Merchant City and Trongate Community Council area by improving the community environment or supporting the purposes of the Community Council as laid out in their constitution. Bids of up to £500 can be used to support 100% of project costs, but higher amounts of money should be supported by match funding from other sources.
The Community Council plan to run two rounds of applications annually, to ensure that the local area is suitably compensated for the disruption caused by Glasgow's starring roles in movie and TV productions.
While Glasgow may have featured in several high-profile productions in recent years, TV shows and movies have been filmed in Scotland for years. From Whiskey Galore on Barra in 1949 to the Hogwarts Express traveling over Glenfinnan Viaduct in the Harry Potter series, the TV and film industry has enjoyed a love affair with Scotland's scenery. Other Community Councils across Scotland could take a leaf out of Merchant City and Trongate's book, by ensuring that their community is also compensated for the disruption caused by production companies.
Niall McColl added:
"These are very small amounts of money to a big production company, but they add up. These Community Grants could help smaller local groups who might only need £500 or so to implement something that can really improve life in the Merchant and City and Trongate area."