Local history projects are always very popular with community councils; they provide a way to celebrate the heritage of a community, while also making local improvements through plaques or street art commemorating particular events which happened in the area.
Murrayfield Community Council in the west of Edinburgh have been undertaking a significant project to recognise historical and cultural events within their community since 2014, when they installed a plaque commemorating the Coltbridge Canter; the fleeing of the Hanoverian army from Jacobite forces in 1745. The Canter is also referenced in the Prestonpans Tapestry, which was created in 2010, and Murrayfield Community Council decided to use the image from the Tapestry on the plaque which they installed under the wall of the bridge (albeit that the current bridge was "only" built in 1766!)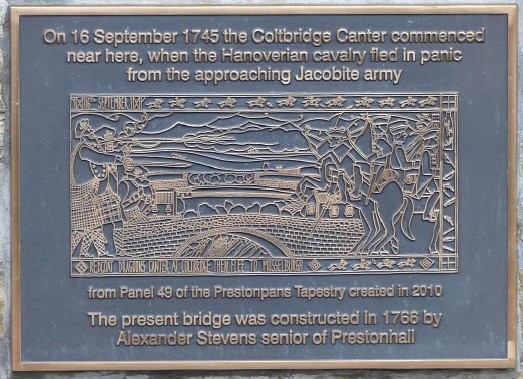 This inspired the community council to look into other historical connections, and since 2021 they have installed six more plaques around the Murrayfield area. Some of these plaques commemorate famous residents, particularly artists such as Samuel Peploe, Charles H Mackie and sculptors James Pittendrigh Macgillivray and Charles Pilkington Jackson, who lived and worked in the same house, as well as interesting historical locations within Murrayfield, like the plaques marking the location of the Coltbridge horse-tram terminus as well as two historic mile markers on the 18th century "Middle Way" route between Edinburgh and Glasgow.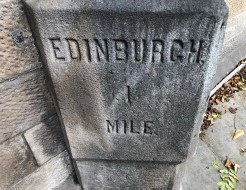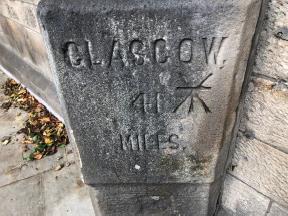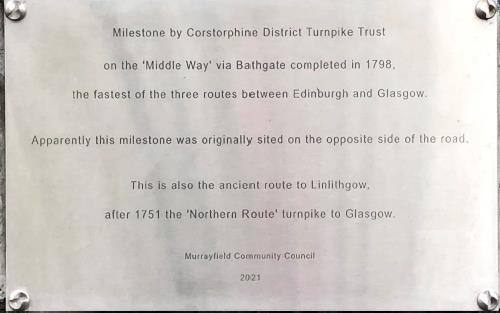 John Yellowlees, Chair of Murrayfield Community Council, is particularly proud of this project, and how it has helped to contribute to a sense of place within Murrayfield and the surrounding area, while also encouraging the interest of younger residents.
"The Murrayfield Community Council plaques are much more than just a way to celebrate the history of Murrayfield – we also see it as a way to engage younger people in the area in the work of the community council. It can be difficult to get young people to come along to community council meetings, but they are always looking for subjects for school essay and projects, and hopefully our local history plaques can help with that."
The project has involved the whole Murrayfield community, with nominations for present and possible future plaques coming from local people, and the most recent six plaques have even been provided by a local business.
John and the rest of Murrayfield Community Council have big plans for their local history project, and they have already identified some possible locations for future plaques, including the old Murrayfield Railway Station and the Art Deco Ravelston Gardens apartment complex.
"Not many people know that John Lennon had a connection with Murrayfield, as his aunt used to live in Ormidale Terrace, and Lennon wrote the B-Side to Paperback Writer when he was staying there. In addition, House of Cards actor Ian Richardson was born in nearby Balgreen. You might say he also deserves a plaque, but I couldn't possibly comment!"