Carnwath Community Council has done the almost impossible in these times of restricted finances in the public sector, securing £1 million of funding to support the development of the new Carnwath Community and Business Enterprise Hub.
The project is being developed by Carnwath Community and Business Enterprise Hub committee in partnership with Carnwath Community Council and South Lanarkshire Council and will support economic and social regeneration through the development of business facilities, accessible training and learning facilities for Carnwath and surrounding communities.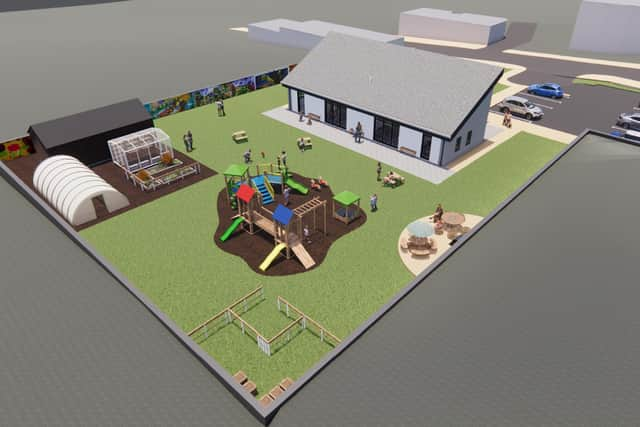 An artist's impressions of the new Carnwath Community and Business Enterprise Hub
Their impressive fundraising efforts have seen Carnwath Community Council secure £275,000 from the Regeneration Capital Grant Fund (RCGF), £260,000 and then a further £75,000 from the Scottish Government's Place Based Investment Fund, £139,868 from Black Law Wind Farm, £90,000 from Muirhall Wind Farm, £30,000 from Muirhall Windfarm Two and £100,000 from the Levenseat Trust – adding up to a total of £969,868.
The Hub is designed to deliver a range of facilities and amenities including meeting spaces, multi-purpose rooms, outdoor space, business units, office space and digital infrastructure, through which people of all ages, community groups and businesses will have access to advice, information and guidance, business opportunities, educational, and social and leisure activities. Previously, the site in question was a derelict building which will be knocked down and replaced by the new, modern Hub.
Angus Knox, Secretary of Carnwath Community Council, said:
"The Carnwath Community and Business Enterprise Hub is going to be a real asset for the village.
"The last thing we wanted was to create something that would replace the existing village hall but it was also clear that Carnwath needed new facilities, such as hot desking and office space to provide an alternative to working from home.
"We are also going to be supporting social prescribing by working with the local GP, providing a room that can be used for meditation and other treatments. The local school is also getting involved with the introduction of bees to the Hub's garden area; a local beekeeper has already agreed to provide the bees and the necessary training."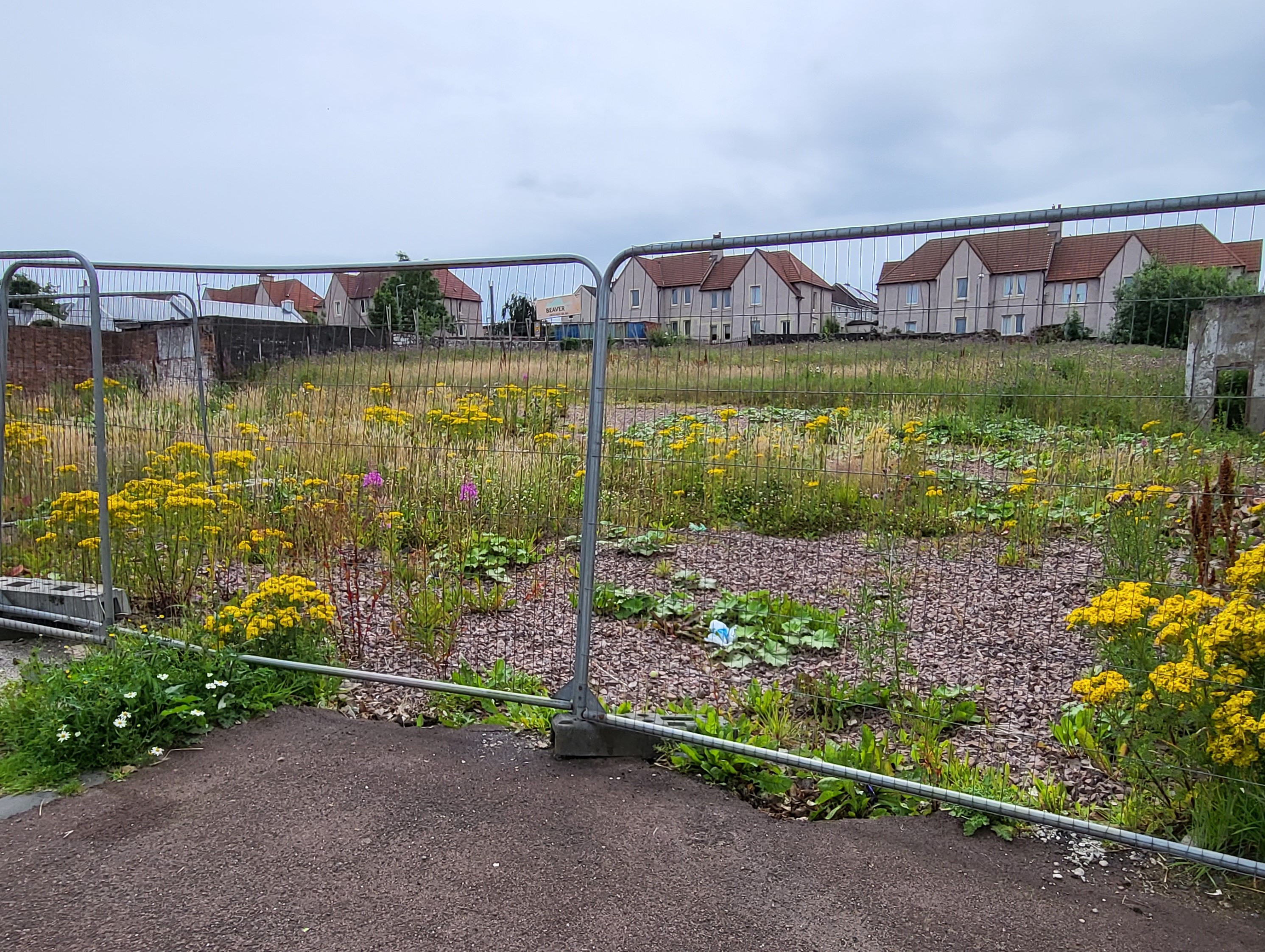 The derelict site in Carnwath ready for redevelopment
Carnwath Community Council has even opened their own charity shop in the village to raise additional funds for the Carnwath Hub project and the ongoing running costs, while local company has been contracted to undertake the design and building work, generating even more income for the village. The Hub project has even inspired further development in Carnwath; another derelict site in the village has been purchased for the development of apartments, and an unused church at the other end of the village is in the process of being converted into a wedding venue.
Angus Knox added:
"When we started on this project, I never thought we could raise a million pounds, but the support from the local community and from South Lanarkshire Council has just grown and grown over time.
"With building work due to start in the next couple of months, we hope that the Carnwath Community and Business Enterprise Hub will be open and operational by the end of the year."