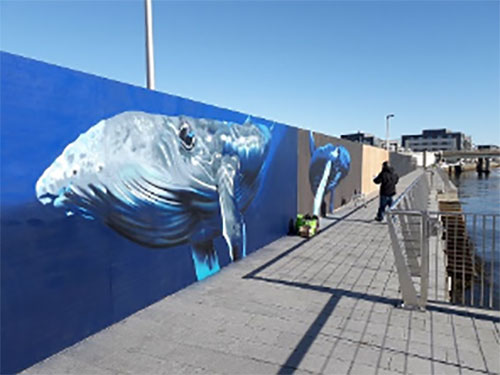 Dundee City Centre & Harbour Community Council has worked closely with Dundee Thegither, a small effective group of volunteers providing food, information and a listening ear to those in need during the Covid-19 crisis.
The group hit the ground running and it took time for them to set up a bank account. The community council helped with both by applying to various funders on their behalf and by channelling money from charities and local trusts.
The community council were also instrumental in obtaining funding for a 30 metre mural adjacent to the V&A museum which was completed two days before the lockdown. The mural has lifted the spirits of many walkers and cyclists using the popular waterfront route.
For more information:
Dundee City Centre & Harbour Community Council