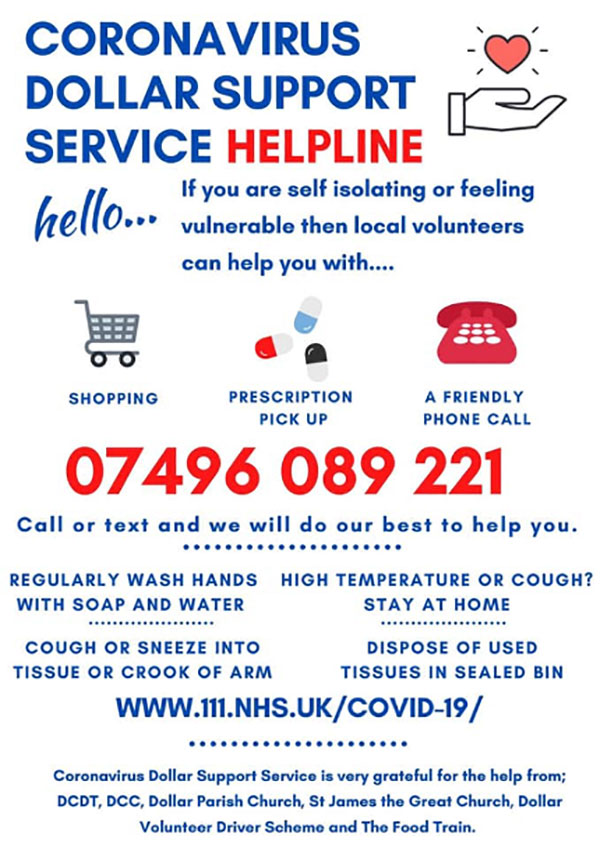 Along with the Development Trust and the Dollar volunteer driver service, Dollar Community Council have formed into a well organised support group for those self-isolating. They are offering shopping and pharmacy pick up and social support.
They have engaged help from the Stirling Food Train and with support from the Co-op they set up a food bank in the Hive (community centre).
Dollar Community Council are giving financial support for these efforts from their own limited reserves.
Find out more:
Dollar Community Council Website