The documents, which include a Model Scheme for the Establishment of Community Councils and Good Practice Guidance for how Community Councils should operate, were launched today by Tom Arthur MSP, Minister for Community Wealth and Public Finance, and COSLA's Community Wellbeing Spokesperson, Cllr Maureen Chalmers, during a visit to Cambuslang to see projects implemented by the local Community Council.
Community councillors and local authority Community Council Liaison Officers (CCLOs) were also involved in reviewing the existing Model Scheme and guidance document at a series of meetings in 2021 and 2022. These documents needed to be updated to take into account technological changes in the way Community Councils are meeting, conducting their finances and engaging with their communities.
All the relevant documents are available on the Scottish Community Councils website, and SCDC have provided British Sign Language, Easy Read, Braille, Large Print, Audio and Gaelic versions of these valuable resources.
The Good Practice Guidance is designed to be a living document, with scope for additions and edits to be made in response to changes in circumstances. A dedicated email address has been set up for Community Councils and CCLOs to submit suggested changes to the document at scottishccsuggestionbox@improvementservice.org.uk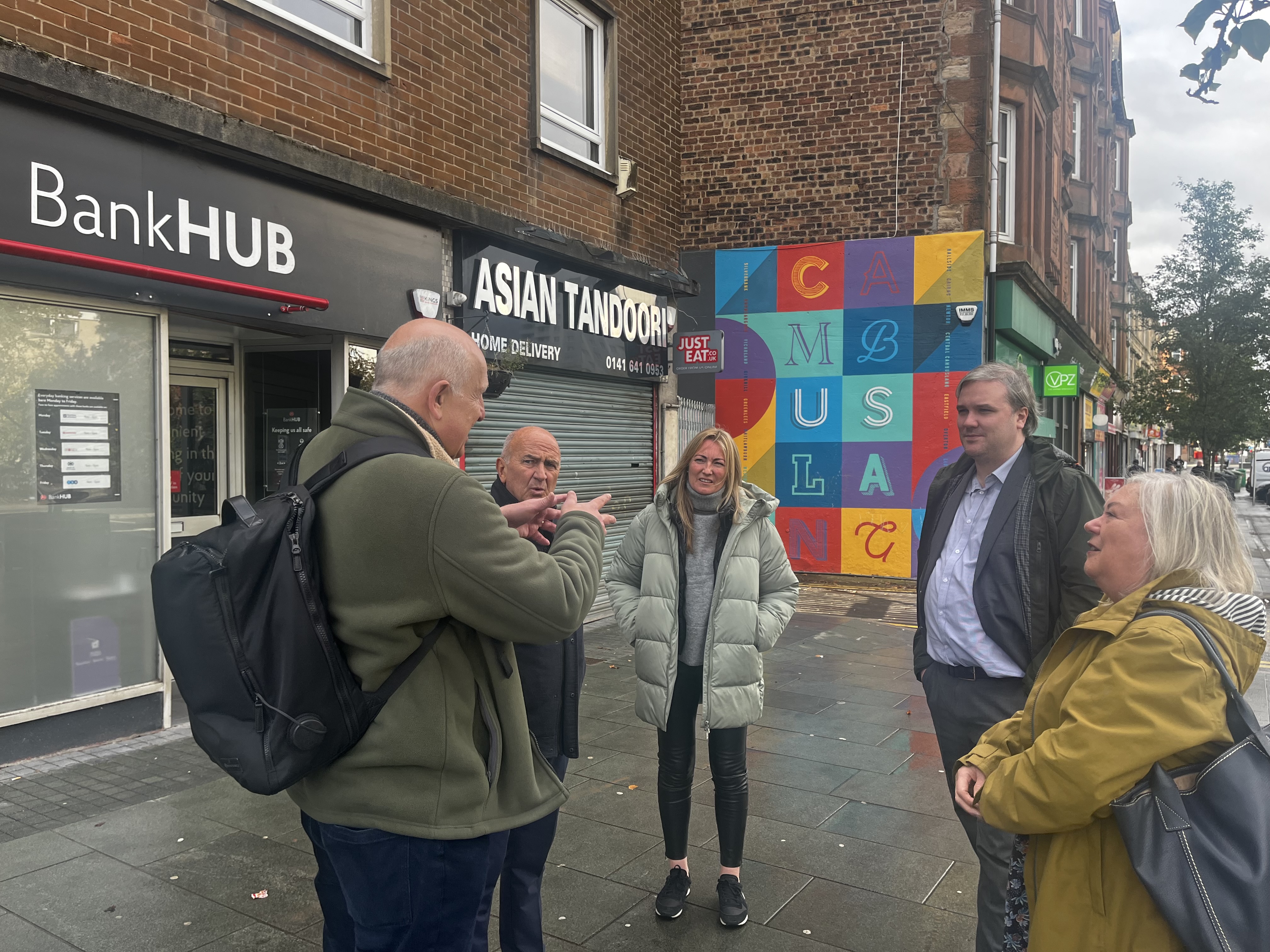 Minister for Community Wealth and Public Finance Tom Arthur said:
"The 50th anniversary of community councils gives us an opportunity to recognise the important work they do and the difference they make in local areas all over Scotland.
"To mark this milestone, the Scottish Government has worked in partnership with COSLA, the Scottish Community Development Centre and the Improvement Service to update supporting guidance for community councils that was first published in 2009.
"These documents will support community councils in their work and ensure they have the capacity and necessary arrangements in place to be successful."
COSLA's Community Wellbeing Spokesperson, Cllr Maureen Chalmers added:
"I welcome the new and updated model scheme. It should help make it easier for both younger people and dispersed rural populations where transport might be a problem to take part in the work of community councils. Along with participatory decision making the continuation of community councils helps support local democratic engagement."
Brian Davey, who manages the Scottish Community Councils project at the Improvement Service, added:
"The new Model Scheme and guidance document are the result of a truly collaborative process between the Improvement Service and our partners and community councillors and CCLOs who have an understanding of how these issues are dealt with on the ground.
"We hope that these updated resources will be of assistance to both Community Councils and local authorities going forward."
David Allan from Scottish Community Development Centre, who worked with partners on the accessible versions of the Model Documents, said:
"It has been a pleasure working on updating the documents to ensure that they are accessible to a wide range of people. We hope that Community Councils will find them useful, and that the accessible versions will help to ensure that as many people as possible engage with their Community Councils as they continue to develop as part of our local democracy."
John Bachtler, Chair of Cambuslang Community Council, added:
"We are delighted to welcome Minister for Community Wealth and Public Finance, Tom Arthur and Cllr Maureen Chalmers to Cambuslang to see the projects that Cambuslang Community Council has initiated to improve our town - such as the Cambuslang BankHub, Cambuslang in Bloom, and the Cambuslang Murals Project - as well as the streetscape renewal undertaken in partnership with South Lanarkshire Council.
"We strongly support the commitment of Scottish Government to greater community empowerment. As the recent Scottish Parliament session on community councils demonstrates, there is an appetite for local democratic renewal in Scotland and to explore opportunities for community councils to be more strongly involved in decisions that affect local communities."