Caro Kemp, Project Officer at Sustrans, has written a guest blog about a recent Community Council webinar on the cost of living, community and active travel - the first in a series of events for community councillors on issues that can affect transport in our rural and urban communities.
The Sustrans Scotland Communities Team recently ran an online workshop for community councillors on the cost of living crisis and how it affects the way people in rural communities get around.
This is one of a series of workshops we have developed to highlight different issues faced by communities such as climate change and the prevalence of cars in our public spaces, as well as the cost of living crisis.
In each workshop we provide information to spark discussion and prompt people to move away from perceiving these issues through an individual lens, and to look at the impact these issues have at a community level, and how various active and sustainable travel initiatives can help. The workshops are packed full of examples from across Scotland and further afield. We have tried to make these sessions as interactive as possible, with some time for breakout discussions to give participants the opportunity to share what is happening in their communities and to hear from their peers. We end each workshop by sharing ways that Sustrans can help.
In the recent cost of living workshop we talked about how people have been considerably affected by the rising cost of transport, who is most likely to be affected, and what can exacerbate the situation. We also discussed what can help, such as mobility hubs which make it easier to access public transport, and community car clubs and e-bike share schemes which have been spreading to rural parts of Scotland.
But we didn't just discuss what would make getting around easier. We also talked about services coming to local neighbourhoods rather than vice versa, such as community shuttle buses, and mobile services where the local post office is a van which comes to you. We touched on 20-minute neighbourhoods, where essential services can be accessed in a 20-minute round trip and foot, and 30-minute rural neighbourhoods, an interesting concept where transport planning would take a more systemic approach with the aim of achieving a result that is greater than the sum of its parts.
There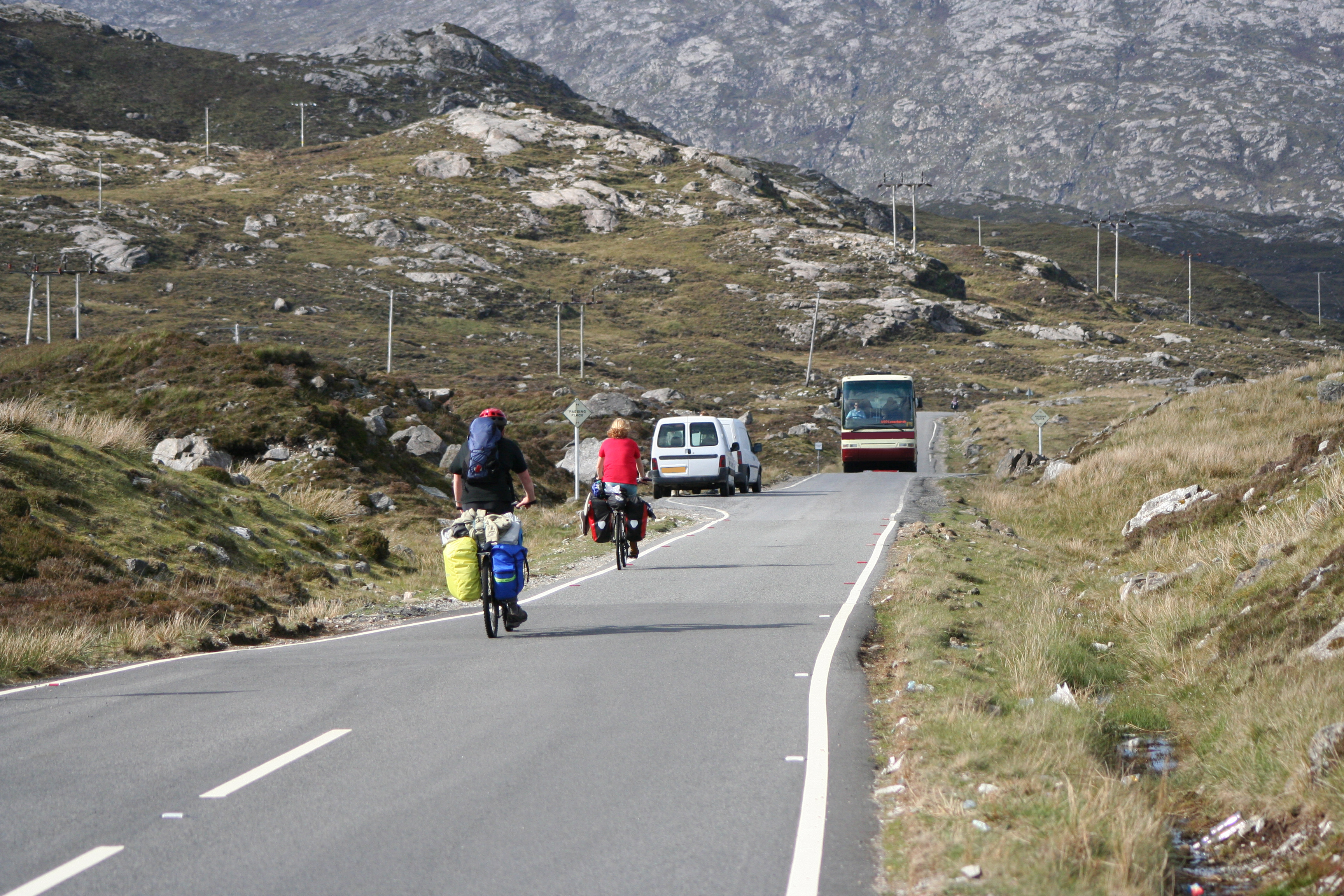 were plenty of opportunities for people to join in the discussion, with lots of conversations about the trade-offs between choosing one mode of transport over another. For example, those over 60 or under 22 can travel for free by bus, so when compared to the cost of running a car the savings would be considerable; unfortunately, public transport in rural areas is often infrequent or unreliable.
We asked people what they thought could help alleviate the issues we had been discussing. Replies included: "reasonably priced tickets that work on all public transport operating companies not just one"; "access to data so we know how many people in an area need public transport to get to work"; and "why not offer special cheap rates between 6am and 9am to encourage bus use".
The Cost of Living workshops are part of our Community and Active Travel series, which also includes two more sessions: 'Climate, Community and Active Travel' and 'Cars, Community and Active Travel'. The former focuses on transport emissions and will include discussion on the impact climate change is having in Scotland, as well as what communities can do to reduce car use locally. The latter will focus more on the impact that traffic can have on neighbourhoods. It will include discussion on what makes a strong community, the social impact of traffic, health impacts and safety concern, use of public space, and the effects on children's travel and play.
All the workshops in the series will include some examples of organisations which have set up walking and cycling initiatives in their area, and information on the support that Sustrans can provide to groups who would like to set up an active travel initiative. We will be running both rural and urban versions of each workshop, so that you can attend the one that is most relevant to your community.
Here are the dates for the upcoming Sustrans webinars for community councillors, all of which start at 6pm. Please follow the links to sign up and we look forward to seeing you there!
| | | |
| --- | --- | --- |
| Workshop | Date | Sign-up link |
| Climate, Community and Active Travel (rural & islands) | Weds 19th April | |
| Climate, Community and Active Travel (urban) | Weds 3rd May | |
| Cars, Community and Active Travel (rural & islands) | Weds 17th May | |
| Cars, Community and Active Travel (urban) | Weds 31st May | |