Community councils are vital voices in the campaign to choose local, writes Phil Prentice in this special blog for the Improvement Service.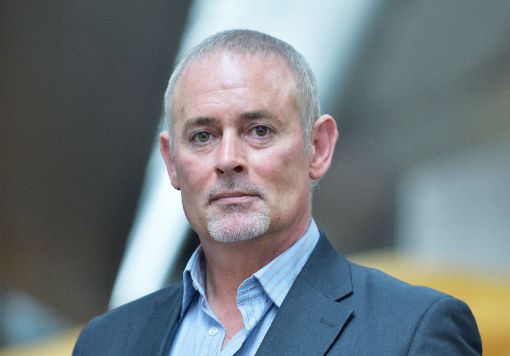 Inspirational and innovative new ways in which we can champion our communities have never been needed more as we recover from the consequences of coronavirus and lay the foundations for a stronger future.
Innovation is, thankfully, something we are not short of in Scotland. Neither too are champions - community councillors among them - who time and again step up to the plate to do all they can to ensure the places they call home become better.
As we look towards the post-pandemic world, I firmly believe it is one that has to be greener, more equal and sustainable with localism at its heart.
Our homes and home areas have been more central to our lives than ever over the past 18 months. Friends and neighbours - and even strangers - have been there for us in many and remarkable ways to help us through the most challenging time any of us are likely to encounter.
The team here at Scotland's Towns Partnership, with the support of the Scottish Government, have engendered that community pride - while championing the need to support those who have been there for us when we have needed them most - through the Scotland Loves Local campaign.
We are encouraging people to choose local whenever possible, putting businesses of every kind around them first, whatever their need.
To help all of us do that, we are excited to be spearheading the rollout of the Scotland Loves Local Gift Card, a loyalty scheme through which every community in the country can benefit.
Thanks to funding from the Scottish Government, each one of the country's 32 local authorities will essentially have its own local currency - a gift card which can only be spent in that region, locking money into the local economy.
After all, what better present for a loved one, or way to reward the success of staff in a business, than by giving them a way in which they can enjoy the best that your area has to offer?
It's a win-win for everyone. And that's the message that we are encouraging community councils across Scotland to help us spread.
With your help, the Scotland Loves Local Gift Card can touch every community, unlocking a new level of local spending that will fuel the fightback from Covid-19.
Our ask is simple: Please encourage businesses of every type in your area to sign up to accept the card. It is quick and completely free to do so. Payments are managed through the MasterCard network, which makes the whole process simple.
You can also speak to your local councillor and support the work of your local authority in its work to promote the scheme locally too.
And, when the time comes, I would really appreciate you encouraging the people in your community to embrace local life, choose local and buy your region's cards.
Collaboration is critical. The Scotland Loves Local Gift Card's success should build into the work community councils across the country are doing to make their areas stronger, some of which is already being supported by Scotland's Towns Partnership and Scotland's Improvement Districts. By acting collectively, we can make this a powerful asset for our regions.
You can find out more details about the Scotland Loves Local Gift Card - including how to sign up - at www.lovelocal.scot/giftcard.
Phil Prentice is Chief Officer of Scotland's Towns Partnership, which spearheads the Scotland Loves Local campaign. He is also Programme Director of Scotland's Improvement Districts.