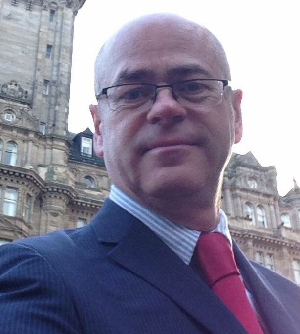 Bernard Harkins, member of Musselburgh and Inveresk Community Council, shares the experience of running Citizen of the Year Award and the benefits of the event, which has been organised by the community council since 2001.
Musselburgh is a town on the coast, six miles east of Edinburgh with a population of around 21,000. Musselburgh and Inveresk Community Council (MICC) is made up of 13 community councillors, including three pupils from the local secondary school, and is a very active presence in the town.
We meet twice a month and organise a number of events throughout the year. The main ones being the Children's Gala Day and the Torchlight Parade, which ends with the Christmas lights being switched on. In the four weeks up to Remembrance Sunday we also organise a poppy collection as well as a service on Remembrance Sunday itself.
Recently we have held our Citizen of the Year Award. This is an event that we have been running since 2001. The aim of the event is to recognise people who have made an outstanding contribution to the people of Musselburgh.
Every year at our January and February meetings, community councillors make nominations for the award. We then vote as to who the recipient should be. Anyone can be nominated; the main stipulation is that the award is to recognise someone that has given their time freely. If they run a group or organisation, then this should be on a not-for-profit basis.
The main award is an art piece made by a local artist, something that MICC believes is important to support.
In the past we have recognised those that have organised groups that support the elderly, a former soldier from World War II who worked on behalf of veterans, and someone that helped young people develop their musical talents. We have also recognised those groups that support the town's sporting activities including Musselburgh Rugby Club and Musselburgh Athletic Football Club.
During nomination meetings this year it had become apparent that we wanted to look at work done by groups in Musselburgh rather than the contribution of any particular individual. We had a reunion with previous recipients of the award whilst at the same time we recognised two groups that have for many years made a great contribution to our community through music. These were Our Lady of Loretto Youth Players and the Clark Concert Party. Both of these groups help children and young people develop their acting and musical skills.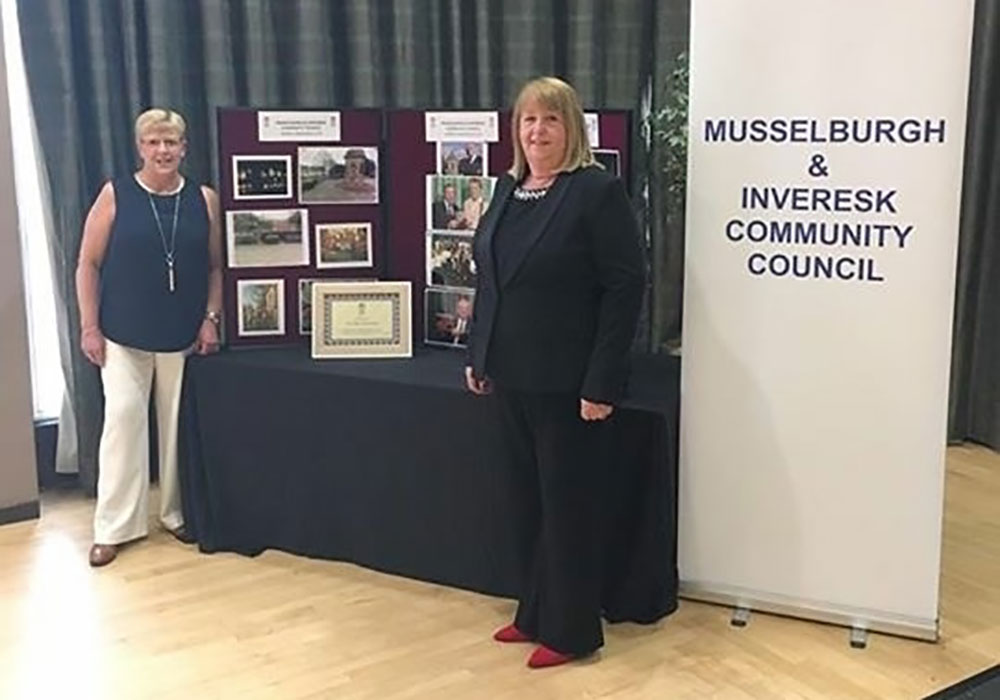 Over the years these awards have established themselves as a highlight of the community events held in the town and they feature in the local press, and as a Community Council we think that these awards are an important part of what we do for a number of reasons:
It fulfills one of the primary objectives of Community Councils as outlined by Scottish Government guidance in terms of organising community events
It helps us to connect with groups and individuals in the community and provides them with a platform where their work can gain a wider audience as well as recognition
We also believe that it helps to define the identity of the town and helps to show that the town is a caring and supportive place no matter your age or interests.
These are only some of the reasons why this is one of our most successful events, and we receive a lot of positive feedback about not only this event but also the work that we do as a Community Council.
More information about what we do can be found at our website at http://musscc.co.uk/
You can also find us on Facebook and Twitter.
Why not participate in a discussion about wider community engagement? You can share your views in the Knowledge Hub group*
* Please note if you are not already a member of this group, you will be asked to register.