ArtRoots is a grant fund offering up to £5000 for community led art projects designed to enhance the neighbourhood, improve the community skills set and encourage more active travel.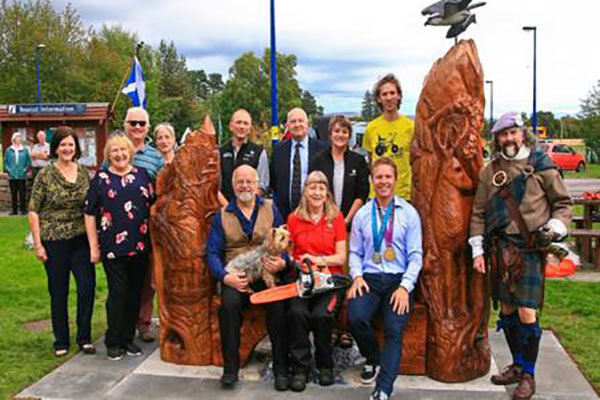 The aim is to involve local communities in designing and producing art works which will improve their locality as well as to make the active travel network more attractive to both locals and visitors. Many communities have considerable untapped skills which can be developed through involvement in these projects.
The range of projects that can be funded is very broad, everything from temporary installations or one-off performances to permanent features such as sculptures, heritage signs, information boards, murals, seating, etc. The community choose what art they would like through a process of consultation and engagement. Sustrans will support them as necessary but the ideas and design come from the community themselves.
ArtRoots is now available to all community groups or individuals willing to work with the local community. More information is available from& ;ArtRoots@sustrans.org.uk or an Expression of Interest can be submitted at https://app.smartsheet.com/b/form/53b5675509614e558cffd0698e2adf26
The next closing date for applications to the ArtRoots fund is 2nd March 2021.