A new £1 million Scotland Loves Local Fund will provide grants of between £500 and £5,000 to hundreds of local projects that improve and promote local places and communities.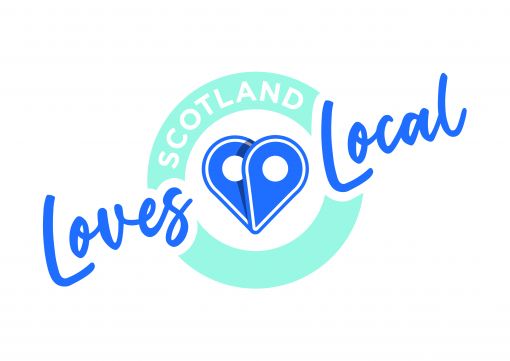 The Scottish Government fund can include support for small scale local improvements that will help motivate people to shop, eat and relax within their community whilst ensuring public health safety. It can support localised responses in town and settlement centres, and community digital projects.
Grants can be put towards providing safer places for community residents and visitors, the installation of public health infrastructure such as protective screens, physical distancing markers, hand sanitising equipment and PPE.
The funding is being provided by the Scottish Government, and administered by Scotland's Towns Partnership.
Communities Secretary Aileen Campbell said: "We know money spent locally is more likely to stay in the local economy and support local jobs. The Scotland Loves Local campaign encourages people to think how they can safely support this.
"This fund will help initiatives supporting businesses, such as projects to encourage safe shopping, business and leisure opportunities, promoting and advertising local providers of online shopping or enhancing visitor appeal.
"We all have a part to play in Scotland's economic recovery and can do so, whilst we look out for one another and follow the FACTS guidance."
Chief Officer of Scotland's Towns Partnership Phil Prentice said: "This is an exceptional opportunity for local communities - a chance to get the funding that will unlock some brilliant creativity.
"We've seen throughout the Scotland Loves Local campaign that people all over the country want to back their local towns and places - we're looking forward to seeing some brilliant ideas take shape. Our campaign is highlighting that money spent locally stays local for longer. This new fund will be a real boost for communities across the country."
The fund is open now for applications from constituted groups including community councils and closes at 5pm on Wednesday 25th November.
For more information:
Scotland Loves Local Fund Application and Guidance