Free climate emergency training is available now for communities courtesy of environmental charity Keep Scotland Beautiful's Community Leader Climate programme and it's open to anyone who plays an active role in their community.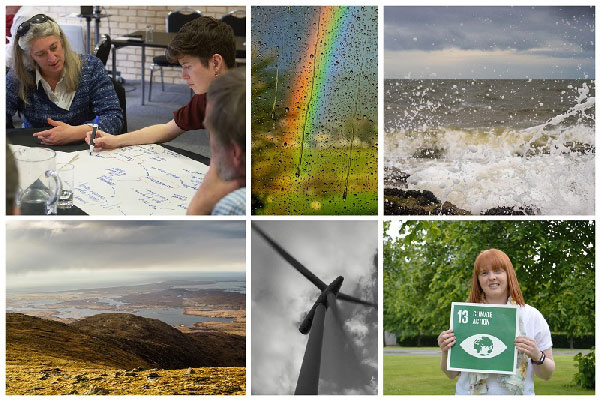 Keep Scotland Beautiful are looking for communities that can bring together more than ten people in their area who are leaders, influencers, movers and shakers to take part in a day of free training on the climate emergency and its implications for communities.
The Community Leader Climate programme, funded by Scottish Government, is open to anyone active in their community including community councillors and others who are active in any kind of community groups; with examples including, but not limited to geographic, faith, sport, hobby, LGBTI and ethnic minority communities.
Keep Scotland Beautiful are asking communities to provide venues and fill them with ten or more community leaders and they will supply the food and training.
Climate Change Manager for Keep Scotland Beautiful Alastair Seaman said: "The Community Leader Climate Programme is free and will give you an understanding of the Climate Emergency and its implications for communities. Completing this programme will equip you to help your community navigate the challenges and opportunities ahead and to play a positive role in Scotland's journey to a low carbon future."
The training involves a full day of study and will be available through a mix of face-to-face workshops, evening sessions, self-study and webinars to offer flexibility and accessibility. Participants who successfully complete the training can gain official accreditation through Keep Scotland Beautiful's partnership with the Carbon Literacy Project.
The programme is for community leaders who have not undertaken Carbon Literacy for Communities training through the Climate Challenge Fund and are not currently involved with a Climate Challenge Fund project.
Demand for this opportunity is anticipated to be high so community leaders and groups that don't want to miss out should contact Keep Scotland Beautiful quickly to confirm their interest.
If you'd like to host a climate change training day/event for leaders in your community you can find out more by contacting claire.gibson@keepscotlandbeautiful.org
More information